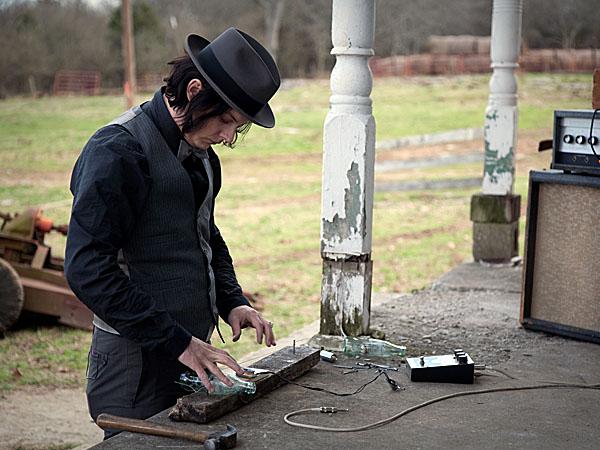 Jack White, in a scene from the excellent documentary, It Might Get Loud.
Though New Yorkers struggling to light their homes or get to work may not thank me for posting it this week, there are some circumstances in which awkward obstacles to what we want can make us smarter and happier. Here's a piece I did for the current edition of Intelligent Life:
Jack White, the former frontman of the White Stripes and an influential figure among fellow musicians, likes to make things difficult for himself. He uses cheap guitars that won't stay in shape or in tune. When performing, he positions his instruments in a way that is deliberately inconvenient, so that switching from guitar to organ mid-song involves a mad dash across the stage. Why? Because he's on the run from what he describes as a disease that preys on every artist: "ease of use". When making music gets too easy, says White, it becomes harder to make it sing.
It's an odd thought. Why would anyone make their work more difficult than it already is? Yet we know that difficulty can pay unexpected dividends.