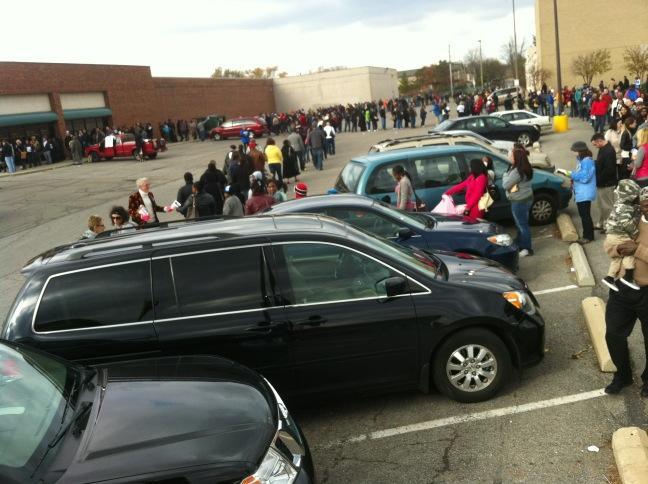 (Photo: Michael Finnegan)
This photograph, from today (Sunday), shows voters lining up to vote in Columbus, capital of Ohio, the most vital battleground state in this election.
There's always something moving about seeing the quiet determination of people to exercise this right (though they could take a few tips from the Brits about queuing strategy).
Meanwhile, less happily: Florida, oh Florida.
Via Nate Silver: Average of national polls Thursday: Obama +0.9. Friday: Obama +1.2. Saturday: Obama +1.3. Today (so far): Obama +1.4 (UPDATE: 1.9). Not seeing much evidence of MIttmentum here.