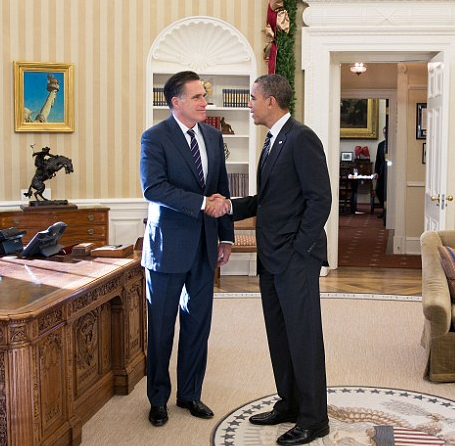 "OK, now you say, 'Welcome to the Oval office, Mr Obama'."
Obama and Romney had lunch yesterday. What fun that must have been for both men.
Politico has an interesting story about the relationship between presidents and their former rivals or predecessors. I didn't know that Jimmy Carter and Gerald Ford became close after Carter's victory - "almost best friends". I doubt this will happen to these two.