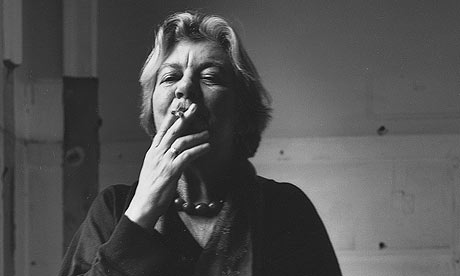 This week's media-furore is a very trivial one - it's over a book review. A judge has ruled that the Telegraph should pay £65,000 in damages to the author of a book about the Turner Prize that was given a bad review by Lynn Barber, a grande dame of British journalism and former Turner judge. Much attention has been given to the fact that the judge deemed the book review "spiteful". The core of the case, however, was whether Barber defamed the author and told lies about her in the review (in particular, Barber said Thornton had never interviewed her for the book, when in fact she had). The judge decided that she had. That would have been bad enough, but the Telegraph compounded Barber's error by refusing to acknowledge that the author in question, Sarah Thornton, had been wronged. When they finally issued an apology it was late, grudging and partial.
I'm not sure there are any great learnings or morals to be drawn from this unfortunate episode but I will say this: if you can find time, read the judgement in full. Actually, once you start, it's hard to stop. It's a compellingly written narrative of how the whole thing played out, and rich in delicious detail. You get plenty of fascinating insights into the worlds of journalism, the arts, law, and, er, the Telegraph. This bit is about when Thornton first sent an email of complaint to the Telegraph's editor:
Dr Thornton's e-mail of 11 December 2008 is timed at 11:06. Two minutes later the editor (or someone in his office) forwarded it to the Consulting Editor, Mr Rhidian Wynn Davies, and to the head of the legal department Mr Arthur Wynn Davies. Mr Arthur Wynn Davies is the father of Mr Rhidian Wynn Davies. I shall refer to them as Mr Arthur and Mr Rhidian. The message from the Editor to Mr Rhidian and to Mr Arthur was "over to you chaps please".
Later in the judgement the judge goes deeper into the reasons he decided that Barber, rather than being forgetful, was guilty of deceit.
Ms Barber introduced into her witness statement her own book "An Education", published in 2009. She did that to illustrate what she claimed to be her bad memory. In it she states her age to be 65, and she lists a number of matters which she says she can no longer remember. So far as I can judge, they appear to me to be matters which a 65 year old person with a normal memory would no longer remember. She says she "can't even always remember whether I've interviewed someone". She is a professional interviewer. Professional people cannot normally remember all the people with whom they have had professional talks. She writes that she used to be able to do shorthand at 100 wpm but cannot now. That is normal. She writes that she got top marks in A-level Latin, but cannot now translate a line of Horace. That is normal. However, Ms Barber remembers enough of Horace to make an elegant literary reference. She wrote in her book: "Eheu fugaces, I can't translate a line of Horace now". So she remembered the two opening words of a famous poem by Horace lamenting the speed with which years pass by and we grow old. The purpose of introducing into her own book the claim that she has had "a flaky memory all my life" appears to me to be a literary device to warn the reader that the memoir does not purport to be completely accurate.
The judge also decided that well, he didn't like the cut of Barber's gib:
I have also considered the manner in which Ms Barber gave evidence. While the demeanour of a witness is not the best guide to whether the witness is lying or not, in this case I found nothing in her demeanour which suggested to me that she cared one way or another whether the interview allegation was true or false. She manifested no sign of caring at all.
But do read the whole thing. The Telegraph are appealing the judgement.