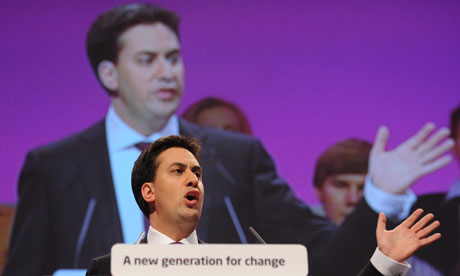 Ed Miliband's delivery wasn't bad at all, I didn't think, but a public speaking expert has some tips on how he can improve:
Use voice inflection - you're not a robot. Try in future to project enthusiasm or show empathy. Use the pause to add drama to your delivery or flag key points. Don't go as far as your brother might but do pause to help your audience reflect on what you are telling them.

You also need to look the part. That may come in time. You need to reduce the stare and try to bring some life to your features. Public speaking can be nerve inducing but if you smile you'll find it will help you to relax. You need to learn some new gestures. The thumb on fore-finger point is seen to be over-used by politicians. Perhaps try and look at the audience a little - it might help you to connect with them quicker next time.