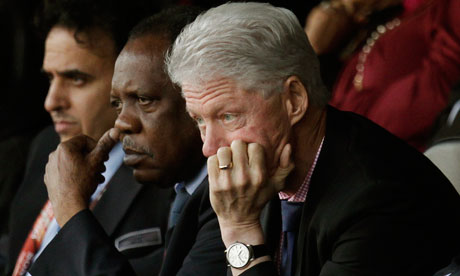 England did brilliantly yesterday (which in our terms, means not terribly) but we should also extend congratulations to the American team, which topped the group after a dashing last-minute win against Algeria. Sadly the Guardian cheapened the moment with a joke at Bill Clinton's expense. Here's the opening line of its match report:
Bill Clinton was at this game, probably reflecting for 92 minutes that he scored more often than this lot.
Not funny. Not funny at all.