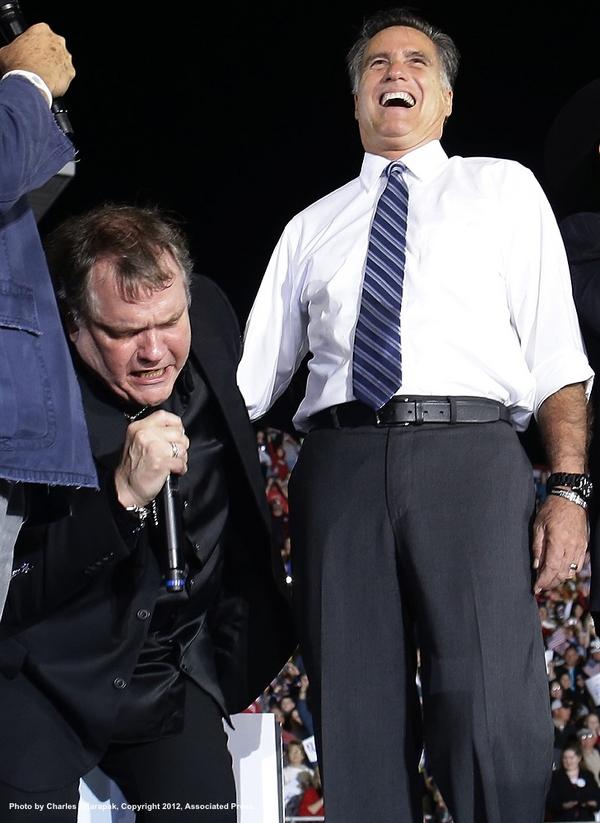 Meatloaf and Mitt sing "God Bless America" in Defiance, Ohio. Things don't get much more Republican than that.
And now, here is the weather forecast, in Meatloaf's stirring and syntactically idiosyncratic words:
"There has stormclouds come over the United States. There is thunderstorms in Europe. There are hailstorms, and I mean major hailstorms over the Middle East."