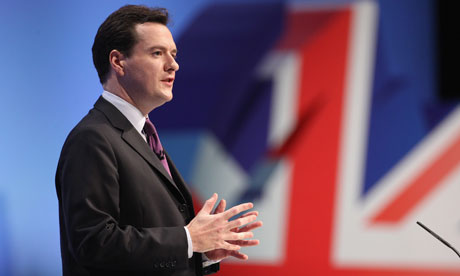 Photo: Christopher Furlong/Getty Images
We've been hearing a lot of love for small businesses at the party conferences. Tories love them because they supposedly represent the innate entrepreneurial spirit of the British people. Labour and Lib Dem politicians love them because they are the acceptable face of capitalism, the honest strivers, the anti-Goodwins. They are portrayed as the answer to Britain's economic woes (as they are in the United States). Nearly every speech contains an idea for helping the nation's small businesses hire and retain staff.
But if we focus our efforts this way, we may actually do more to hinder growth than help it. Despite our romantic affection for them, small businesses aren't a lot of help when it comes to getting a modern economy growing or lowering unemployment rates. A report from Business Week (based in part on some US research that almost certainly applies here too) reminds us of several reasons why.
First of all, small companies tend to stay small. Most of them are restauranteurs, plumbers or independent retailers who have no particular desire to build empires or hire the extra people needed to do so. They just want the satisfaction of running a successful business and can do without the stress of expansion. The Dysons and Apples of the world are in the minority.
Second, small businesses tend to have a much higher turnover of staff than big businesses, and they tend to pay their employees at lower rates.
Third, big businesses are better for the economy. A cross-country analysis of business surveys revealed that a country's wealth is inversely proportional to the number of people who earn their livings from small businesses. This is because big businesses tend to have much higher productivity rates than small ones.
So if politicians want to create stable, well-paid, productive jobs, it's big business they should be assisting, not small.
Link to Business Week report.