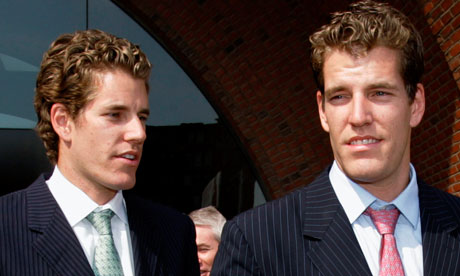 Photograph: Brian Snyder/Reuters
In The Social Network, Aaron Sorkin included a scene in which former Treasury Secretary Larry Summers, then president of Harvard, peremptorily dismissed the Winklevoss twins' complaint against Mark Zuckerberg. At a recent conference Summers discussed his real life meeting with the duo. "Rarely have I seen such swagger," he said. It evidently didn't impress him:
"One of the things you learn as a college president is that if an undergraduate is wearing a tie and jacket on Thursday afternoon at three o'clock, there are two possibilities. One is that they're looking for a job and have an interview; the other is that they are an asshole. This was the latter case."