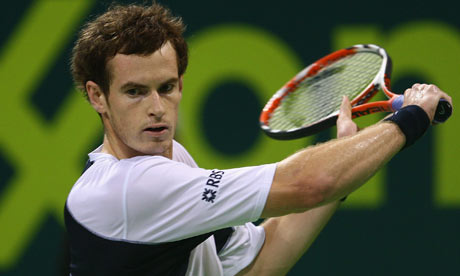 If you're near a TV this afternoon and you like tennis you'll probably try to catch at least some of the Queen's final, as Andy Murray - in fine form - takes on Paul Tsonga, weather permitting (and the weather is looking very permissive at the moment). If you're busy, however, you may end up catching the highlights this evening, or watch it in recorded form on your Sky Plus box. But it won't be the same, will it? There are all sorts of reasons for this, and many of them are discussed, highly entertainingly, by the American writer Chuck Klosterman in this piece for Grantland. For instance:
Recording gives me too much control: This seems backwards, but it's probably common sense. The most reassuring thing about television is that it's a passive experience — it's one-way entertainment. You sit motionless and watch what's happening, and it's totally acceptable to surrender your agency. But if you're watching a game that's already happened, you're constantly forced to decide whether or not it's worth the investment of your time. You suddenly have too much agency. You know you could just walk over to your computer and learn everything important in seconds (i.e., who won, what the highlights were, what the takeaway is), so the play-by-play action needs to be more entertaining than every other life option you have at that moment.
Watching a recorded game also means you miss the (irrational but palpable) sense that simply by watching, screaming at the TV etc, you are affecting its outcome. And then there is the fact that if something truly amazing had happened you'd have found out about it, somehow:
What I've come to accept (and this is both good and bad, but mostly bad) is that — for the rest of my life — I will never not instantaneously know about any marginally insane event. There's just no way to avoid the information. The world is too mediated and interpersonal relationships are too connected. Because most adult relationships are now predominantly based around new technologies, it's almost as if there's a built-in responsibility to immediately distribute whatever interesting information we acquire.
I would add something that I think applies to all TV, and explains why event shows like X-Factor and Britain's Got Talent are so huge: we enjoy that intangible sense that thousands or millions of others are watching the same event at the same time as we are. This sense is enhanced by social media - particularly Twitter - these days. But it doesn't rely on it. There's something in us that likes to feel connected, somehow, to others beyond our front room. Recorded TV can't capture that.
Read Klosterman.