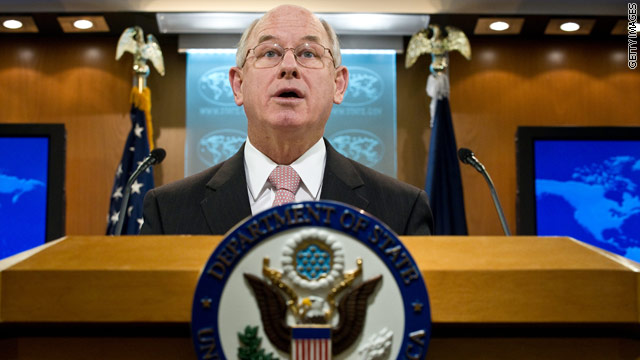 PJ Crowley, a senior State Department spokesman, has resigned/been fired for calling the Pentagon's treatment of Wikileaks source Bradley Manning "stupid". The remarks, made at a think-tank event, were originally reported by a blogger. 
There seem to be some Hillaryland politics at work here; Crowley may have been looking to make an explosive exit (and his tsunami tweet doesn't inspire faith in his judgement). But he is a very experienced, serious guy.
The president says he's asked the Pentagon if they're doing anything stupid, unlawful or inhumane, and - unsurprisingly - they say no. Obama is cool with that.
Not knowing the details or the truth of this case, it would be unwise to leap to conclusions. But there's a worrying shade of Bush-like passivity ('I asked the lawyers and they said it was OK') to Obama's statement.
Report on Manning's treatment here.